Sign Language Interpreting Services
Access
American Sign Language (ASL) Interpreters
who provide professional and accurate interpreting
. We can provide you with an interpretation service specific to your need – remotely via video (VRI) on any device with an internet connection.
Services
Video remote sign language interpreting services can be provided immediately after contacting us for an account. With an interpreting account, you have access to schedule an interpreter when you need them. We do not charge setup or signup fees.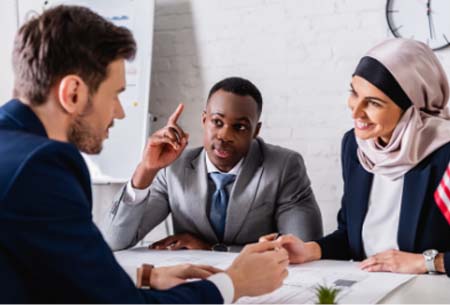 Consecutive Interpretation
Consecutive interpretation is when each speaker takes turns and pauses to let the interpreter communicate to the other party in their language. It is commonly used in 1-to-1 or small-group settings. Our certified interpreters maintain excellent standards of professionalism and have exceptional interpersonal skills to help facilitate interactions between languages.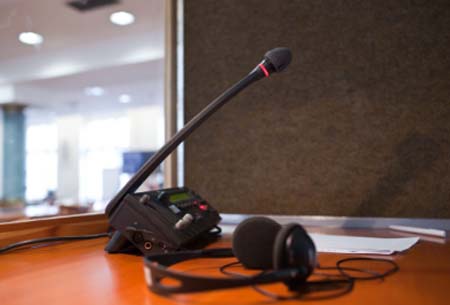 Simultaneous Interpretation
Simultaneous interpretation is done by interpreters in an isolated booth who listen to the speaker through a headset and speak the translation into a microphone, which is wirelessly transmitted to headsets worn by audience members. This style of interpretation is generally best for large conferences or meetings where two or more languages are required. This service requires trained interpreters and specialized equipment, all of which can be provided through our services.
American Sign Language (ASL)
We create understanding between the deaf and hard of hearing via American Sign Language (ASL) to individuals in numerous businesses, organizations, and personal circumstances.
Sign language interpretation services are available via remote video anywhere in the world.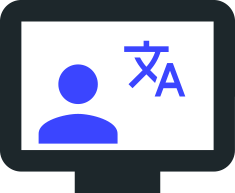 Video Remote Interpretation (VRI)
Video remote interpretation can be done with a group and combines voice and video technologies to communicate while seeing the other person remotely. This interpretation service is ideal for sign language and when body language, in addition to verbal communication, by the translator is critical. Video remote interpretation can be done anywhere and on any device with an internet connection, including desktop and laptop computers, tablet devices, and smartphones.
Have Questions?
Let's connect. How can we help answer questions about our sign language interpreting services?